The I.T. Crowd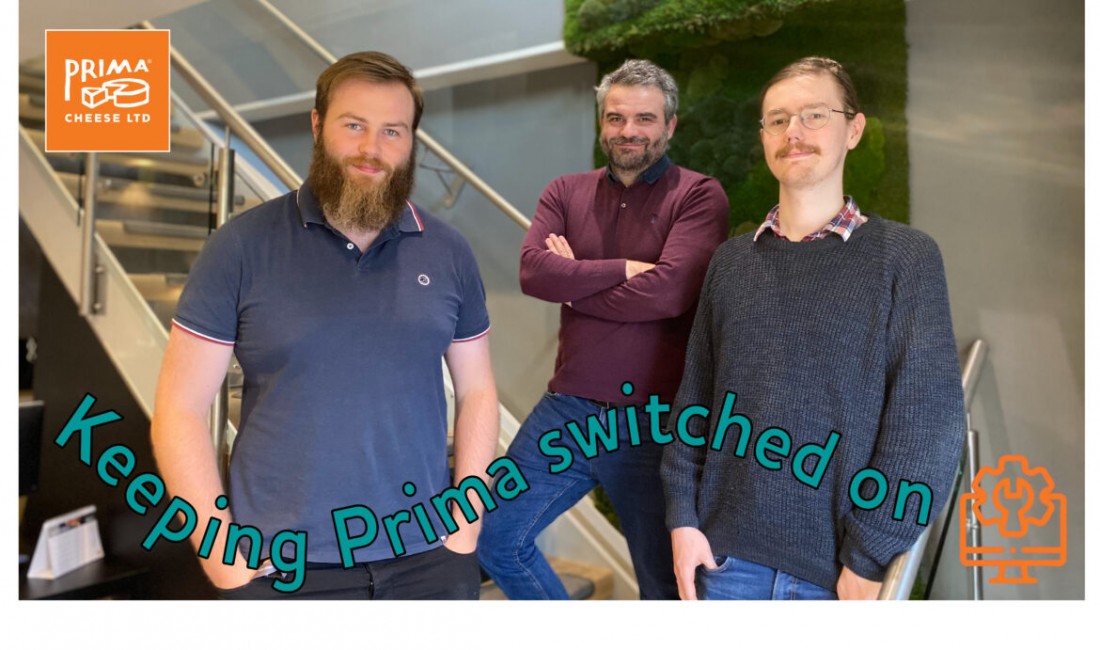 Our I.T. team here at Prima most definitely has saved the day more than a few times, and this is maybe one of the reasons they won the Department of the Year for 2022.
"A program isn't working, you're locked out of your computer, a system needs to be updated… who are you going to call? IT!"
The team consists of 3 members, and while over the years there have been different people coming and going from the team, the current team is the best Prima could hope for. The I.T. manager commented on this to say "I've had a few teams over the years but the team I have now is by far the best. Knowledge, experience, and dedication are at the highest level."
Prima is supported by an infrastructure that the I.T. department builds and maintains. This allows all departments to collaborate with each other as efficiently as possible and keeps Prima running as a collective body.
The I.T. department told us that they "design and maintain all systems onsite. The systems are created utilising the knowledge and experience of everyone at Prima".
The Prima IT department is also involved in the Private labeling service that we offer working with those in other departments to be able to offer an in-house design service that will comply with any of your requests concerning private labeling. Existing logos or branding can be forwarded to us, for us to develop into a perfect private label. We are also able to offer a full design service to create a suitable brand or print for your business.
Two-thirds of the I.T. department has won employee of the month within the past 6 months, showing just how dedicated the team is to their work and keeping Prima online, while the department as a whole accepted the department of the year award at the Prima Awards 2022.
I.T. is a language that most of us do not understand, but those who work in it, certainly have a love for it, "We always feel pride when we see a system, we have developed from scratch become the backbone of a department, increasing efficiency and making everyone's lives easier."
There is a marathon worth of cables running throughout the Prima site and the digital footprint of the company is the equivalent of 100 million sheets of paper. That's a lot of work for three guys and therefore "no two days are ever the same" for the team in I.T.
It is also one of the reasons we want to say thank you to our I.T. department for keeping Prima switched on.