Our cheese grades
Start discovering our products by understanding our grading system. Whilst all our cheeses are all amazing (yes we're biased) - some offer different qualities and price points to suit different markets. The key below explains the grades and make sure to look out for the grade listed on individual products.
Pure
Pure dairy mix for high end markets looking for the very best ingredients, regardless of price.
Perfect for:
High End Hotels
Restaurants
High
High quality alternatives blended with Cheesarella or Cheezy Top. With the addition of vegetable oil, these products have excellent stretch.
Perfect for:
Mid Range Hotels
Restaurants
Takeaways
Mid
Adding analogue can help to reduce the price whilst still containing pure cheese. These products are the perfect balance between quality and price.
Perfect for:
Takeaways
Pizza Delivery
Eco
The most cost-effective solution for customers. These bespoke blends are commonly adapted to meet a target price rather than for quality.
Our products
Take a look through our range of products below to find out more. You can even filter by the cheese grade suitable for you.
Elite
Pure
High
Pure
High
Elite
When only the finest quality cheese will do
Our premium brand, Elite is deal for high end hotels and restaurants serving up the most delicious dishes in the area. The ingredients used have been handpicked from the best of the best.
Cheesy Characteristics
Irresistible taste

the best ingredients make for the best taste

Consistency is king

the perfect melt and stretch consistency

Pure blend

100% cheesey goodness

Refined
Pure
High
Pure
High
Refined
A super fine grate for excellent melt and coverage
Our newest brand, reFINED is a super fine grate packed with plenty of flavour, available in our highest quality blends and perfect for stuffing into toasted sandwiches and panini.
Cheesy Characteristics
Even melt and coverage

The fine grate means a little goes a long way

Highest Quality Blends

reFINED is only available in our highest quality blends and cheese types
Prima
High
Mid
High
Mid
Prima
The classic original and still the best
You don't have to look far before you come across Prima out in the wild. Our signature brand is perfect for a whole range of delicious creations from cheesy chips to fresh stone backed pizzas.
Cheesy Characteristics
Excellent Mix of Quality and Economy

For customers who value quality but also want an affordable option

Our most popular cheese

It's so popular, we put our name on it!
Soprano
High
Mid
High
Mid
Soprano
A staple in many leading pizzerias - it's pizza perfection
Authentic Italian flavour and an unmistakable stretch and melt, Soprano is the ultimate pizza topping.
Cheesy Characteristics
Unrivalled quality and consistency

There's a reason Soprano is one of our best sellers

Trusted by chefs around the world

Soprano's quality and consistency is known the world over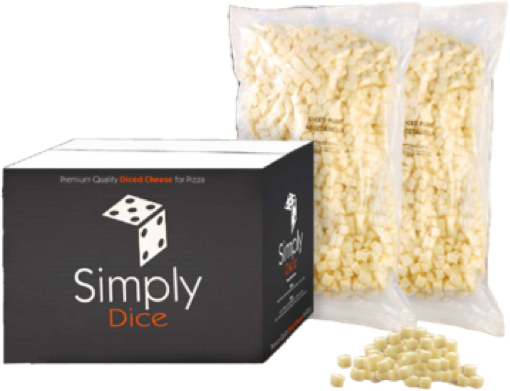 Simply Dice
High
Mid
High
Mid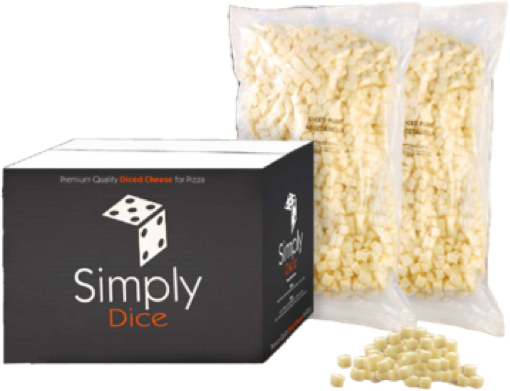 Simply Dice
When even coverage is paramount, simply dice ensures every inch is covered in delicious melty cheese.
Available across our range of cheeses, Simply Dice makes covering a pizza a breeze. As it melts, it evenly spreads to create a delicious melted topping that doesn't leave ant gaps.
Cheesy Characteristics
Even Melt

Diced cheese ensures even coverage across the whole pizza

Versatile

Simply Dice comes in our widest range of blends and cheese types
Cheezy Top
Mid
Eco
Mid
Eco
Cheezy Top
Budget blends that always deliver
Ideal for cheesy chips and pasta bakes, Cheezy Top is a budget blend with the same Prima quality and consistency
Cheesy Characteristics
Excellent value

Perfect for price conscious connoisseurs

Versatile and reliable

Works well across a number of different dishes with a reliable melt ever time
Chef's Choice
Eco
Eco
Chef's Choice
Remarkably affordable and irresistibly tasty
For price conscious customers that still want that signature Prima quality, consistency and taste, Chef's Choice blends real cheese with innovative analogues to provide a cost effective blend that doesn't compromise on quality.
Cheesy Characteristics
Cost effective quality

Innovative blending means Chef's Choice is tasty and affordable

The ultimate pizza topper

Specially formulated to deliver pizza perfection
Simply Melt
Mid
Eco
Mid
Eco
Simply Melt
The perfect solution for deliciously melty stuffed crusts and mozzarella sticks
Simply melt pizza strings are prefect for stuff crust pizzas. Simply lay around the edge of the pizza and wrap the crust over for gorgeously gooey cheesy crusts your customers will love.
Buttercup
Pure
High
Pure
High
Buttercup
That unmistakable cheddar taste combined with our expert processing
Our delicious flavourful yet mild cheddars are ideal for stuffing into steaming jacket potatoes or baking into delicious quiches. Available in a number of different formats, Buttercup is versatile and tasty in equal measure.
Cheesy Characteristics
Versatile and reliable

Perfectly blended to ensure flavour and consistency is paramount

Available in a variety of formats

From diced to grated to shredded and whole blocks
Prima Burger Slices
Eco
Eco
Prima Burger Slices
The ultimate cheesy showstopper for towering burgers and tasty sandwiches
Our brand new burger slices are the ultimate topping for all kinds of burgers and sandwiches.
Now choose your cheese style
We can produce any of our natural cheese and VEP cheese blends in whichever format is suitable for your application and requirements.
Click the formats below for more information
Sliced
Ideal for topping burgers and in toasted sandwiches, our slices come from whole blocks and are sliced expertly thinly.
Case configuration:
8 x 1.4KG (APPROX 112 SLICES PER SLEEVE) | 6 x 1KG (APPROX. 50 SLICES PER SLEEVE)
Grated
A finer, classic format similar to how household graters grate cheese. Each strand has a slight curve and is ideal for sprinkling liberally.
Case configuration:
6 x 1.8KG / 6 x 2KG
Pallet configuration:
60/70 per pallet
Shredded
A more robust format, similar in shape to fine matchsticks. Sometimes called long dice.
Case configuration:
6 x 2KG
Pallet configuration:
60/70
Diced
Available in our Prima, Soprano and Elite brands for an unrivalled even melt.
Dice Sizes: 3MM/5MM/10MM (3MM AVAILABLE IN PURE PRODUCTS ONLY)
Case configuration:
6 x 1.8KG / 6 x 2KG
Pallet configuration:
60/70 cases per pallet
String
Perfect for stuffing into crusts or for breading and frying as mozzarella sticks.
Case configuration:
6 x 1KG
Block
Whole blocks of cheese are available as Mozzarella or Cheddar - perfect for self grating/slicing/dicing.
Case configuration:
4 x 2.41KG / 10KG UNCUT or 4 x 5KG / 8 x 2.5KG / 20KG UNCUT
Pallet configuration:
100 cases per pallet