Free Fruit? How About Free Pizza...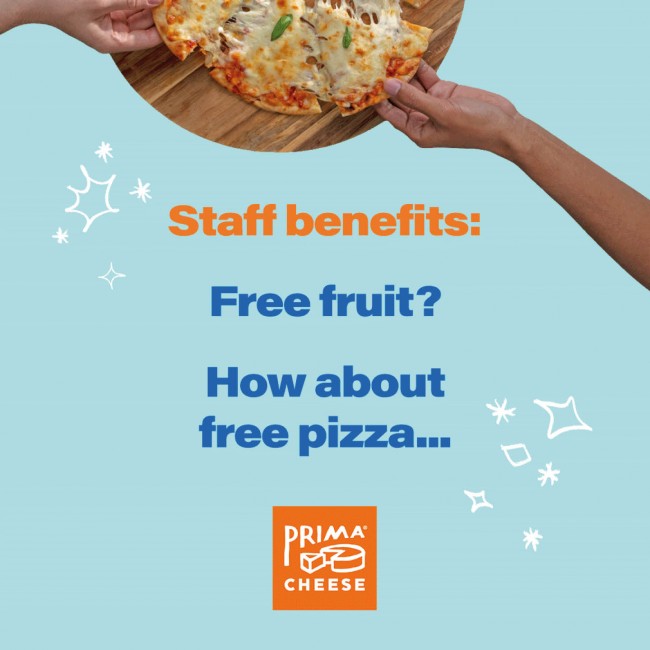 Join the Prima Family, where our team members get to enjoy regular free pizza thanks to our on-site pizza test kitchen!
But that's just one of the grate employee benefits we offer...
If you're looking for a new career with:
- Opportunities to develop
- A team that's more like a family
...then check out our Careers page for the latest!