This is where the magic happens
We continually invest in our facilities. Our expansion project started in 2017, taking us from 30,000 to 70,000 sq/ft was completed in 2020. The incorporation of state of the art machinery and warehousing increased productivity and output by 150%, creating an additional 30 jobs.
Take a look inside our factory below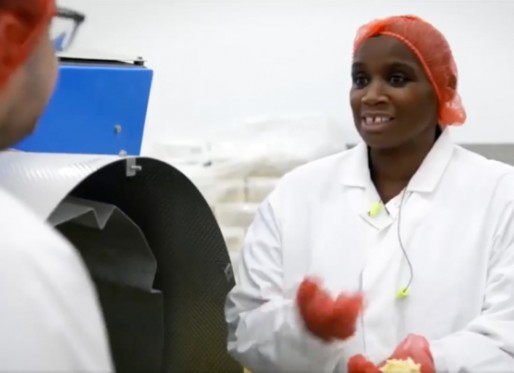 Exciting news!
We've been on the telly!
We're pretty much famous now as our factory has featured on Channel 4's Food Unwrapped. If you would like to see more behind the scenes you can watch the episode via the button below.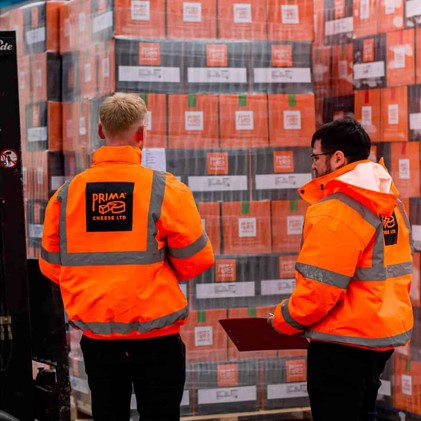 A happy factory leads 
to happy cheese
Discover some of the best bits about our factory
Only the best quality control for us

We provide the highest standard of quality which is evident in our exemplary quality assurance and quality control team and their practices, which provide the utmost control throughout the Prima Cheese site.
We're constantly growing our warehouse

From our giant freezer that can store tons and tons of cheese waiting for export, to our vast dry goods store that keeps all of our boxes and bag film, our warehouses are a hive of activity 24/7 and have been constantly expanding for the past 2 decades.
We use state of the art production equipment

Equipment that can't be found anywhere else, custom designed for Prima's demanding production needs, working alongside some of the most cutting edge tech in the industry. We're seriously nerdy when it comes to our equipment and tech.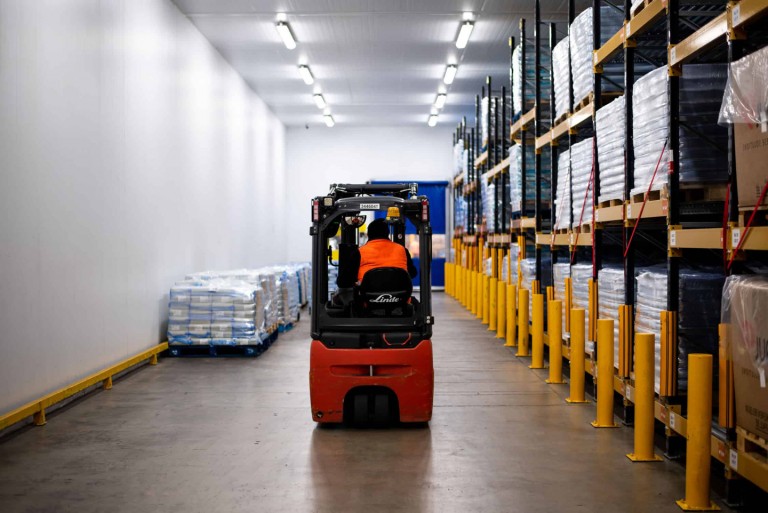 Our story is a great one
Now you've seen inside the factory, why not read about the story of how it all came to be?
Our story