Super Cheesy Nachos Recipe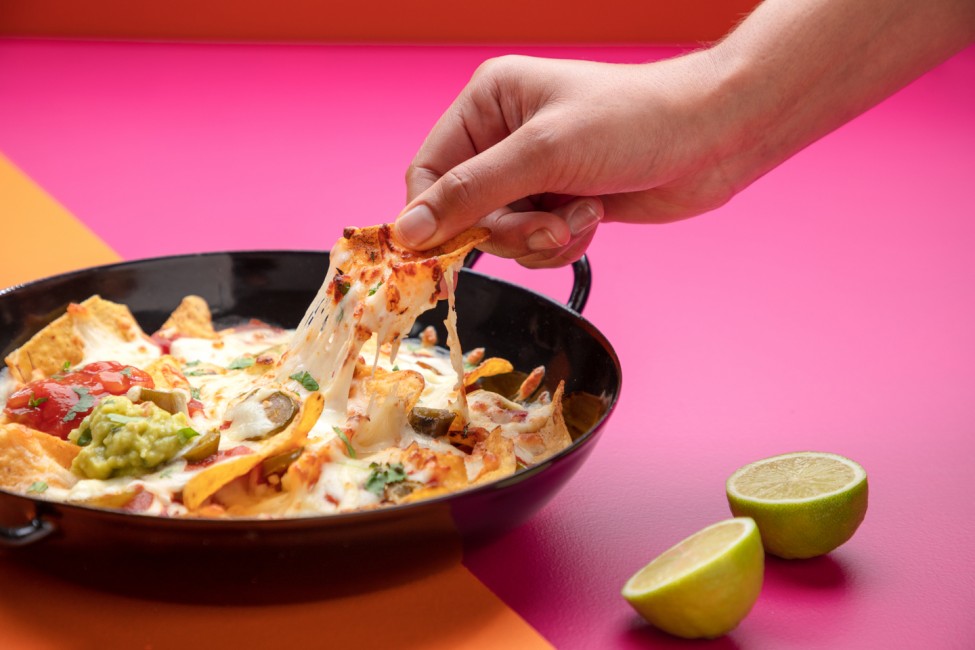 Whip up a super quick and deliciously cheesy bowl of nachos with Prima Cheese.
Ingredients
1 bag of lightly salted tortilla chips
A generous handful of Prima Cheese (Soprano, reFINED and Chef's Choice work great)
2 tbsp soured cream
1 large tomato, diced
1 large avocado, mashed
1 red onion, finely chopped
2 limes
Red chilli, deseeded finely chopped
1 clove of garlic, minced
A handful of jalapeños
1 bunch of corriander
Grilled chicken or beef/bean chilli (Optional)
Method
Step 1
Scatter the tortilla chips in a large, oven proof bowl or skillet
Step 2
Place your diced tomato, half the red onion, a squeeze of lime, garlic, chilli, a drizzle of olive oil and plenty of salt and pepper into a bowl and mix. This is your zingy salsa.
Step 3
Carefully scoop out the avocado into a bowl, mash roughly with a fork, add a squeeze of lime, salt and pepper and the rest of the red onion. This is your tasty guacamole.
Step 4
If using, scatter your grilled chicken or beef/bean chilli over the tortilla chips, and smother the whole thing in generous helpings of cheese. Place under a hot grill until the cheese is bubbling and perfectly melted.
Step 5
Remove from the grill and dollop your guacamole, sour cream and salsa over the top. Roughly chop the coriander and sprinkle over the top. Serve immediately and watch that cheese stretch with each chip.