Sales in the spotlight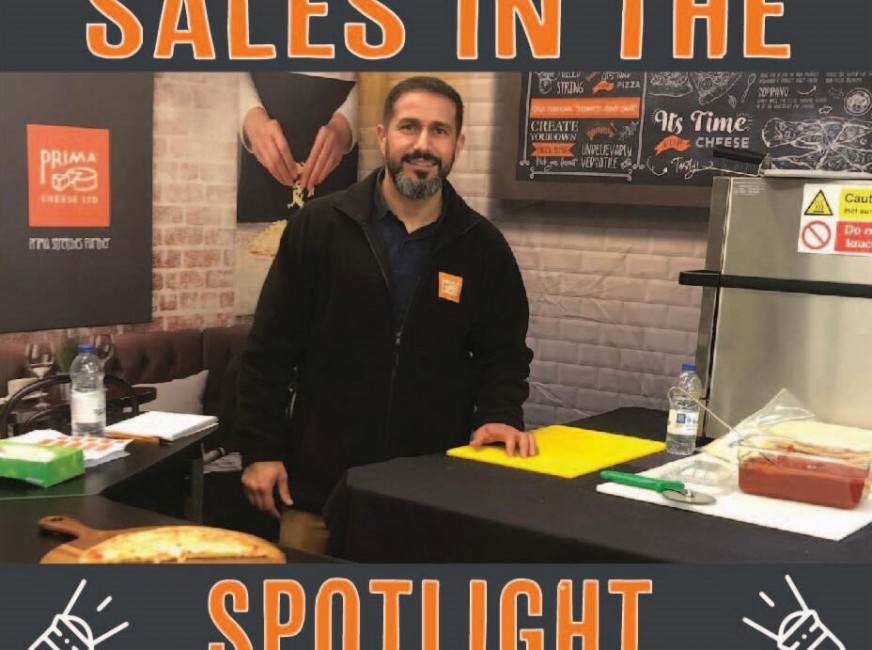 Some of our customers may already have met Reza, our friendly salesman, and some may still be wondering, who is the face behind the phone?
As Sales Account Manager, Reza is here to help you find the perfect cheese hero. The product knowledge that Reza has gained throughout his many years in the industry has allowed him to now be in a position 'to recognise which products work for what kind of customers and this helps a lot to generate sales.'
In sales, there is always something to be done, from managing existing accounts to prospecting new accounts and working with customers to continue to grow Prima as a business. But even with a busy schedule, Reza is always available to help with customer queries. 'Whenever they need to, my customers know they could call me: It could be for any reason: Price, Delivery, Payment, ….'
Working in sales you must be able to observe and overcome any obstacles that you may face, and Reza is certainly someone who is able to do this. 'It's very difficult to predict the market at the moment, especially after Brexit and now the Russian invasion, but we constantly adjust ourselves to the situation.' Not only the difficulties that he may face along the way, but also helping Prima customers to able to navigate any issues and questions they may have.
Another big part of the job of the Prima Sales Account Manager is monitoring the sales. As well as taking care of new and older customers, sales must be monitored to make sure we are in our best shape. Doing this allows Prima to be organised and run efficiently making the process from start to finish a more pleasant one for customers.
Sales must work closely with all other departments at Prima Cheese, Including Customer care, Finance, Production, and all the other teams that work to help keep Prima fulfilling customer orders. Reza spoke about this to say 'I believe there isn't any I in the Team, and we wouldn't achieve anything in sales if the other department didn't play their roles properly. So, the importance of my department is like being part of a jigsaw.'
Share