Congratulations James!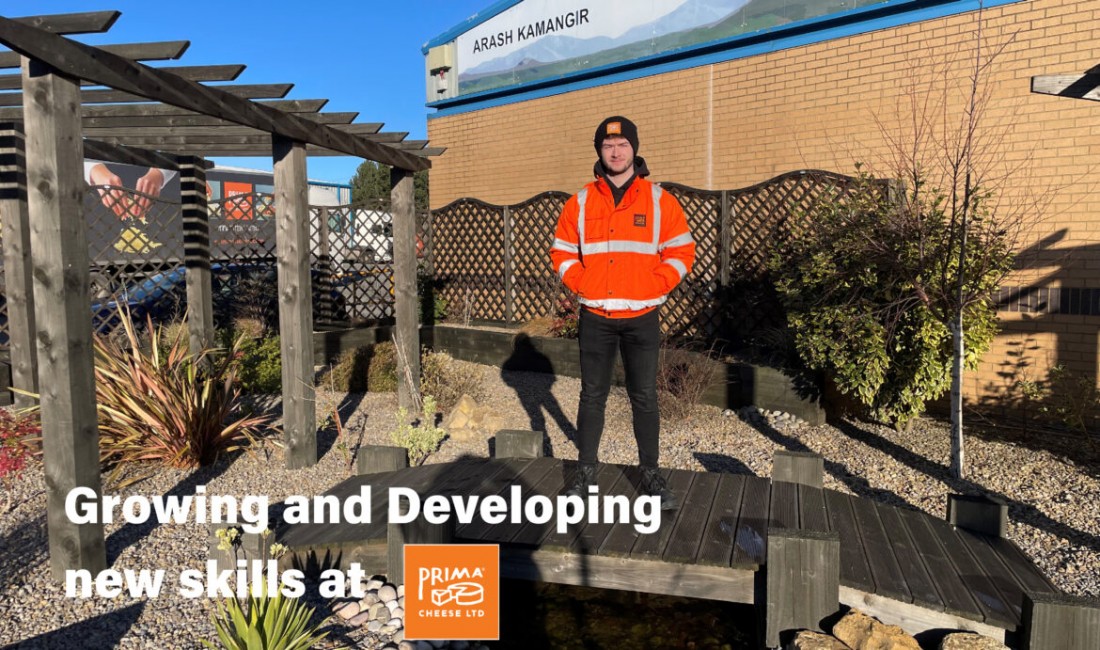 Growing and developing new skills at Prima Cheese
James' journey to becoming part of the Export team here at Prima, was one of many twists and turns.
Still at college, he attended an employer carousel where he met some of the Prima team for the first time. After speaking about a Finance Apprenticeship that was available and after visiting the site, he was offered the role.
Then, Covid hit. The Finance Apprenticeship was no longer available, and James had a choice to make, either sales or marketing. He chose marketing and officially became part of the Prima Family in September 2020. 'I started at a weird time during COVID, with the procedures and everything in place so it was difficult at first getting to know people as you could only go through your office and not across departments.'
Due to the furlough scheme coming into place, James then began covering the reception desk at Prima. He used this time to his advantage, teaching himself new things in a role that he had previously had no experience in, 'During this period everyone was extremely helpful and made sure I settled in well.'
James worked hard in 2021 to gain knowledge and progress in his Marketing Apprenticeship, working alongside his Line Manager he was able to 'learn lots of new skills and develop as a person in the company and branch out to help multiple departments'. It was during this time that James found himself working with the Export team on a few projects and took an interest in the process.
After previously studying business at college, the idea of working in Export began to appeal to James and as his apprenticeship was getting to the end of the line, he joined the department in June 2022 with the hope of room to grow.
Now at the end of his apprenticeship, James has said how great it feels to be able to have a break from studying for the foreseeable future. 'I'm thankful that the Management has the faith in me and offered me a full-time position which I feel will help me to grow even more and develop new skills in this role.'
James is enjoying his new role and has felt helped and supported ever since starting but through the whole of his apprenticeship and journey at Prima has been given different projects to be a part of, which he feels shows the responsibility and trust that has been given to him.
With employee development high on the list of priorities at Prima, we asked James what advice he would give someone thinking of starting an apprenticeship here 'You're always supported by the staff here and everyone is extremely helpful. I'm glad I chose the apprenticeship route as I've been able to work and study at the same time, I've always been given the time needed to complete my assignments and it's been easy to manage alongside my workload.'
We all want to say a huge congratulations to you James on completing your apprenticeship and securing a full-time role here at Prima. Well done!