Introducing our FED Committee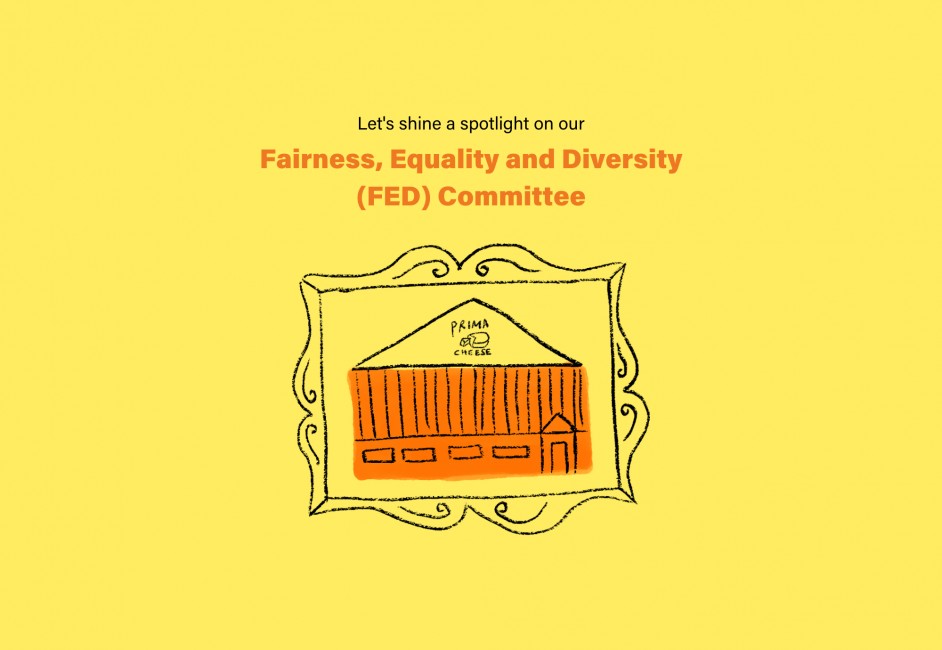 Our Fairness, Equality and Diversity (FED) Committee is about valuing, recognising, respecting, embracing and including individual differences and believing that doing so will add value to the workplace.
What is the FED Committee?
We are a group of 9, ran by our most senior members of staff, Nagma and Nima our Co-CEO's. We meet bi-monthly to discuss and resolve issues or topics relating to Fairness, Equality and Diversity (FED).
Why has it been set up?
We want to ensure that all members of staff have a safe place to speak in confidence about anything relating to FED. The group works to ensure that all people are represented and celebrated, and any matters are dealt with appropriately.
What some of our employees have said…
"It's been 5 years working at Prima Cheese and it has been a very enriching experience for me. It is a company which offers opportunities for everyone to foster and grow both professionally and personally. Prima cares about employees' wellbeing, they encourage people to take up training or additional qualifications that you are interested in or might benefit your personal development. I recently took 4-day Leading Smarter course, and I am currently doing Excel course which Prima fully supported me for. Colleagues at Prima are inspiring, talented and like one big family who are always around to support at times of need. The organisation is very multicultural, people with various nationalities and cultural background make this job even more interesting."
Izabela – Finance Supervisor
"Being appointed Chair of the Fairness, Equality and Diversity (FED) Advisory Committee, PRIMA has given me the opportunity to influence and change the way that we do things, regardless of my role within the company. This shows how as a Company we are working hard to develop a diverse workforce with a variety of skills. We use the recommendations of (FED) Advisory committee to influence and direct company policy toward making positive changes for staff, now and for the future. Embracing differences and actively encouraging voices from across the Company demonstrates the responsibility PRIMA has toward staff well-being and that we shape our Company policies to reflect this."
Manal – Customer Care Supervisor