Savoury Cheese Soufflé Recipe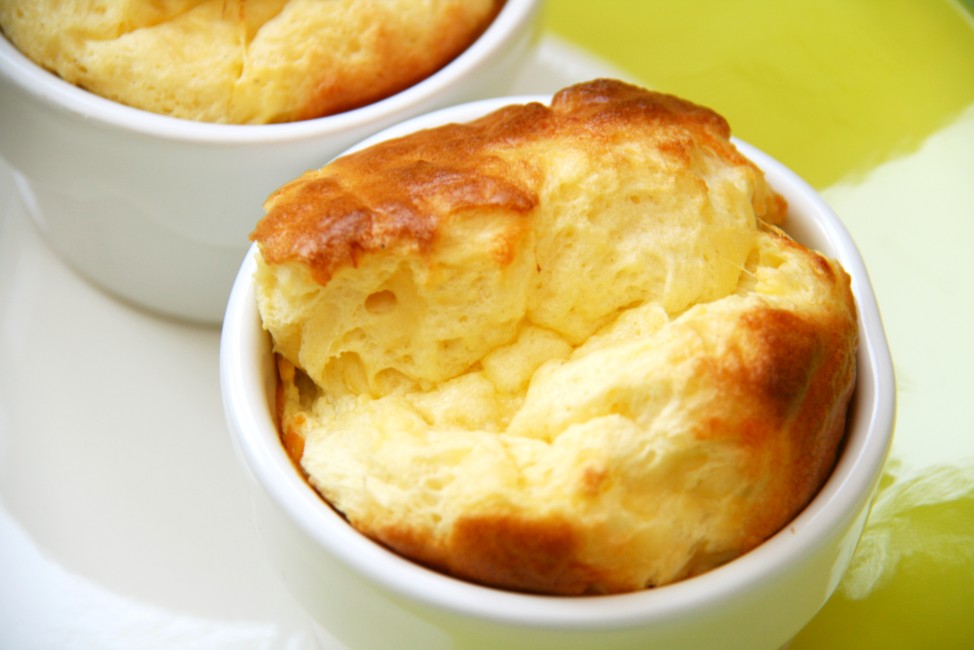 Just in time to celebrate National Cheese Soufflé Day!
3 tablespoons (45g) unsalted butter, plus more for greasing the dish


2 tablespoons grated cheese, for dusting the dish

3 1/2 tablespoons (1 ounce; 28g) all-purpose flour (see note)

1 cup (235ml) whole milk

Kosher salt and freshly ground black pepper

1 teaspoon (5ml) Dijon mustard (optional; see note)

1 pinch cayenne pepper or two dashes hot sauce (optional; see note)

4 large egg yolks

5 large cold egg whites

1/2 teaspoon cream of tartar (optional; see note)

3 ounces (85g) grated semi-firm cheese, such as cheddar
Method
1. Preheat oven to 200°C, 190°C if you prefer a looser middle!
2. Grease the interior of a 48-ounce ramekin with softened butter. Add some grated fine cheese, rotating ramekin all around so cheese sticks to every part of the buttered surface; add as much cheese as your heart desires here - you can cover the full ramekin if you want!
3. In a small saucepan, melt 3 tablespoons butter over medium-high heat (do not allow it to brown). Add flour and whisk to form a paste. Continue to cook, stirring, until the raw flour scent is gone, about 1 minute. Whisking constantly, add milk in thin, steady stream, or in increments of a couple of tablespoons at a time, whisking thoroughly and getting into all corners of the pan to maintain a lump-free texture.
4. Remove the saucepan from the heat and stir in the grated cheese until it melts completely. Season with salt, pepper, and a pinch of nutmeg, if desired. Allow the mixture to cool slightly.
5. Separate the egg yolks from the whites into two different bowls. Add the yolks one at a time to the cheese mixture, stirring well after each addition.
6. In a clean bowl, beat the egg whites using an electric mixer or whisk until stiff peaks form. This may take a few minutes.
7. Gently fold the beaten egg whites into the cheese mixture using a spatula. Be careful not to overmix, as you want to preserve the lightness of the egg whites.
8. Pour the soufflé mixture into the prepared dish, smoothing the top with a spatula.
9. Place the soufflé dish in the preheated oven and bake for approximately 25-30 minutes, or until the soufflé has risen and turned golden brown on top.
10. Once the soufflé is cooked, remove it from the oven and serve immediately, as it will start to deflate after a few minutes. Enjoy the cheese soufflé while it's still puffed and airy!
Note: You can customise this basic recipe by adding other ingredients like sautéed mushrooms, chopped cooked ham, or herbs for extra flavour. Just fold them into the cheese mixture before adding the beaten egg whites.
We love to see our cheese used in many ways - let us know if you follow this recipe!