Congratulations Iza!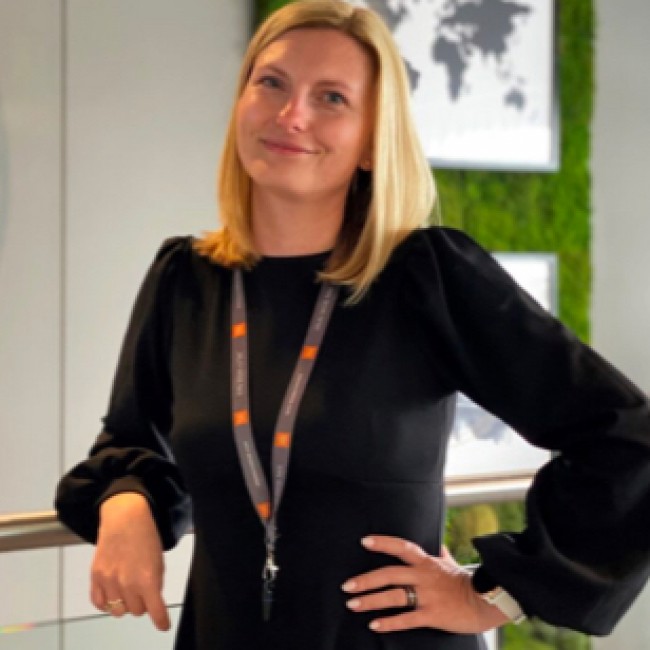 Congratulations to Iza who has been promoted to Finance Supervisor!
Iza joined Prima in 2018 and has progressed through a number of roles in the Finance team from Credit Control Assistant, Purchase Ledger Assistant and Purchase Ledger Manager and is an integral part of the Prima family!
Iza told us about her experience in starting up her career in finance; having originally studied Management and Engineering of Production, Iza wanted a complete career change and always had an interest in working in finance. So, she set out to achieve her goals and went to college to study AAT and volunteered at a Polish charity to build her experience! Soon after, Iza was offered a part-time role as a Finance Administrator – success!
It was time for Iza to begin looking for a full-time role which is when she came across Prima Cheese advertising for a Credit Control role. Iza had never run credit control before and wanted to gain more experience in finance. Iza said, "The role was challenging at first but I always made sure that I maintained great relations with customers as that's crucial in credit control."
After demonstrating her skills and knowledge in the role, 10 months after Iza was promoted to Account Payable which allowed her to gain more experience as a Purchase Ledger and work in both sides of finance!
Iza's dedication to gaining more experience and developing in her role was more than evident to us – we have been confident in Iza's skills and knowledge since she first joined us and she has now been able to progress within the company and supervise her own division. Her role now gives her the responsibility to oversee both UK & International credit control; monitoring customer payments and building strong relations with our clients.
We are like one big family at Prima Cheese; supporting each other is at the heart of our company culture. We asked Iza about how she has found joining Prima and developing her career in finance with us. Iza said: "I would never think about it a couple of years ago, I wasn't confident enough. The support from Prima Family and my AAT Level 4 studies gave me the knowledge and confidence to move up to a supervisor role."
Our Finance Director, John Astbury, commented, "Iza is very special, someone you do not come across very often. She is reliable, work-conscience and handles every task asked of her with the utmost grace and dedication.
Iza has worked at Prima Cheese for many years in many positions and has always given nothing but her best. Iza should be really happy and proud of her success, she works extremely hard. Congratulations on your promotion Iza. No one deserves this more!"
Congratulations Iza! It has been a pleasure to watch you achieve your goals in finance and we look forward to continuing to watch you grow.